>> Wednesday, November 17, 2010


So a few weeks ago, I headed over to Orlando with some friends for the Central Florida Veg Fest. It was definitely bigger than the Tampa one and there was plenty of vendors to choose from. I ate so much delicious food and I thought you veg foodies would appreciate a show and tell. Okay, let's just cut to the chase and get on with the food porn...

We started out with this scrumptious Meatball Sub from Ethos Vegan Kitchen




Then we headed over to Z-Cafe for some Spicy Korean BBQ Tofu Tacos with Veggie Slaw




and......... A FREAKIN' VEGAN HOSTESS CUPCAKE!!!!!!!!!!!!!!!!




Then we took a much needed break to walk around and look at other booths. Finally, once we had room in our tummies for more goodies, we moved on to Khasiyat for this Indian Platter... complete with rice and chickpeas, a samosa and a fried dessert... thingy.




Then we finished it off with this Chocolate Cupcake with Rosewater Frosting and Marzipan Filling from Raphsodic Cooperative Company.... AMAZING!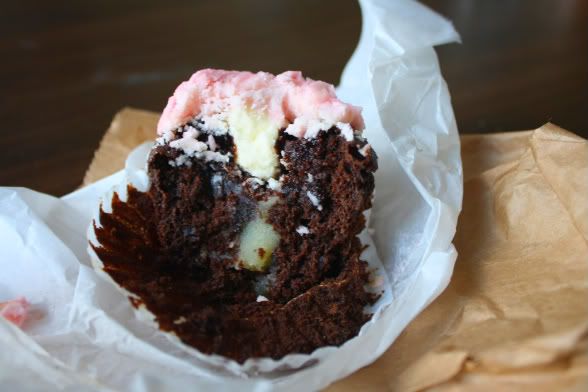 I Heart Veg Fests!

Check out more Pictures from the Fest on VP's FB !