>> Monday, September 12, 2011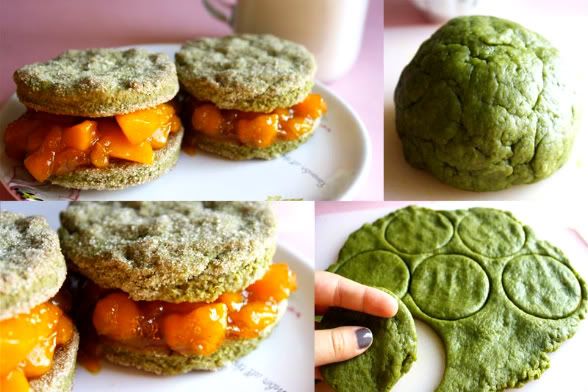 This was a complete experiment that resulted from me wanting to try my hand at some matcha green tea powder. I love, love, LOVE matcha-flavored baked goods and drinks so I thought I'd give it a go. Turns out, these ended up tasting awesome! I highly recommend trying this recipe because although these sandwiches may seem complicated upon first glance, they're actually extremely simple!




This dessert would pair well with a cup of afternoon tea or even just a nice cold glass of soymilk. Check out my recipe here, along with other great vegan articles on onegreenplanet!