>> Wednesday, September 7, 2011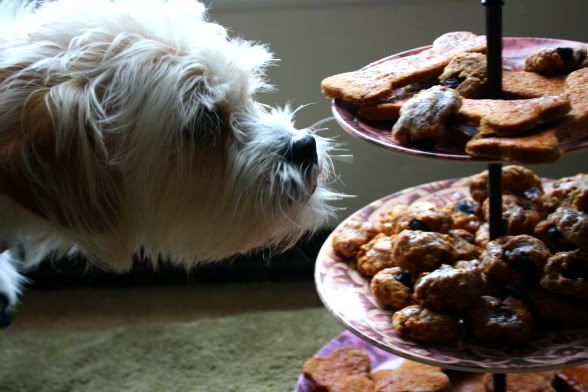 Level of Difficulty: easy!
Pots/Pans Used: Just a bowl and some measuring instruments

This cooking video I made will demostrate:
a.) How easy these recipes are...and b.) How cute Oliver is



BBQ Cookies



Ingredients
2 cups whole wheat flour
1/2 cup corn meal
6 TBL vegetable oil
1/2 cup vegetable stock
1/4 cup BBQ sauce

*Note: You may want to add a couple more TBL of veggie stock to get the right consistency. Also, set aside some extra BBQ sauce to glaze cookies with.


Glazed Blueberry & Banana Cookies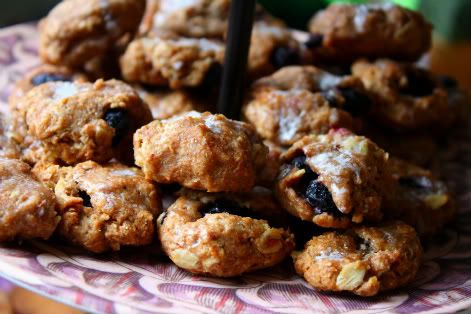 Ingredients
2 cups whole wheat flour
1/2 cup oats
6 TBL vegetable oil
1/2 cup water
1 mashed banana
1/2 cup blueberries (you can use frozen)

The glaze is optional but I just combined powdered sugar, water, and cinnamon until it was an icing texture. Once the cookies are cooled, you can spoon the glaze on top.

*Note: After making this recipe, I realized it may have been beneficial to first puree the blueberries. Not only did they not stick to the batter well, but Oliver seemed to eat around them. Similar to the other recipe, you may need to add some extra water to get the correct consistency.