>> Monday, May 7, 2012

Level of Difficulty: super easy
Pots/Pans Used: 1!


Ingredients


1 pkg. Chocolate Pudding & Pie Filling (make sure it's vegan and sub soymilk)
1/4 cup Dried Cranberries
4-6 Vegan Orange-Flavored Cookies
1 banana

This is a super easy recipe that I whipped up one day out of boredom. It's deliciously light and relatively guilt-free!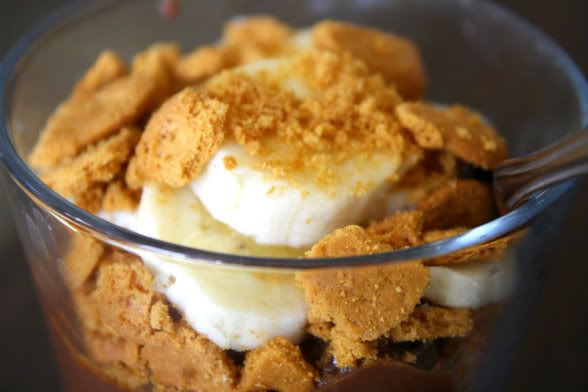 Just prepare a package of chocolate pudding according to the box's instructions, substituting soymilk in place of regular milk. Mix in the cranberries and let the pudding set up in the refrigerator. To assemble, spoon some pudding into a glass, crumble some orange cookies, add sliced bananas, and then repeat!