>> Tuesday, March 1, 2011


That's right... my mom and I went to Las Vegas. I happily returned home from my trip last night with a tummy full of yummy vegan food and 33 dollars in penny slot winnings. So... all in all, being a vegan in Vegas is not too shabby in my book. Technically, my mom was actually there on business so we were lucky enough to stay at the Bellagio hotel. I can't speak for other hotels, but the room service chef was really excellent in trying to accommodate my special diet. He came up with a vegan breakfast menu that included more than just fruit! Honestly, some of the food was hit or miss, but it was awesome that they at least tried to get creative.

Here's what we feasted on and where you can get it. I also took the liberty to include a few fun pictures from the trip.

As soon as I arrived, I spoke to the chef on the phone and he sent up a couple midnight snacks. First was a veggie roll with very snazzy leaf-shaped wasabi... Ooh la la!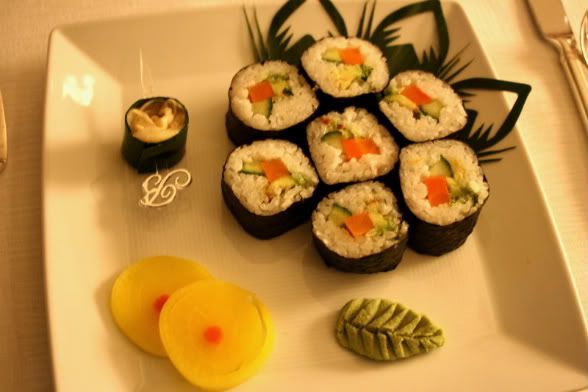 And some fantastic Thai Spring Rolls that came with two dipping sauces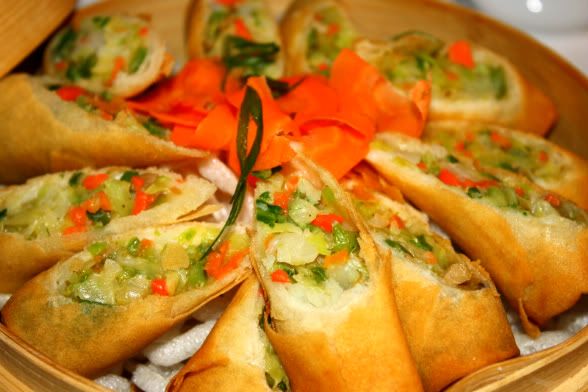 My first morning in Vegas, I feasted on a Vegan Frittata with hash browns and a grapefruit




This grapefruit was seriously fantastic. It had burnt sugar on top that made it like the most delicious little Grapefruit Brulee!




For Lunch we walked over to the Wynn hotel. I did some research before my trip and found out that Mr. Wynn is in fact a vegan. That means that all of his restaurants offer an optional vegan menu. However, I had seen pictures from Little Vegan Planet's Vegas trip and decided I HAD to get the pizza. I kept it simple with caramelized red onions, mushrooms, and red pepper. It WUZ Gr8!!!!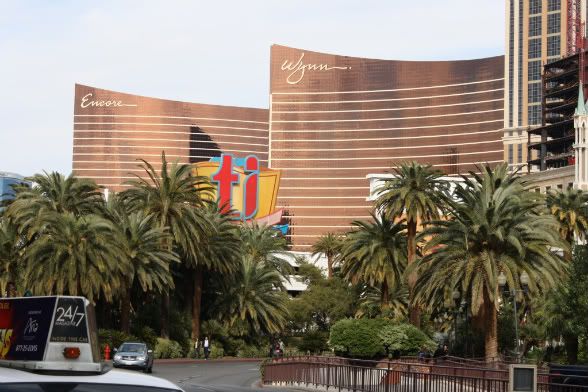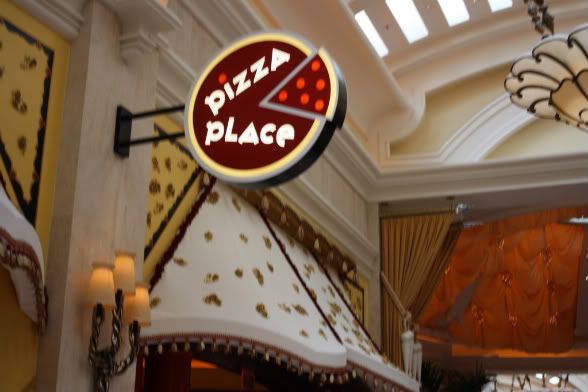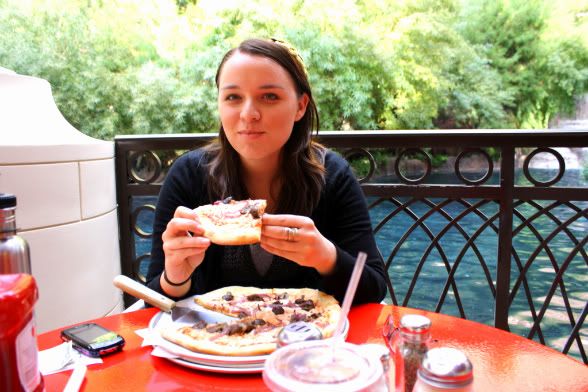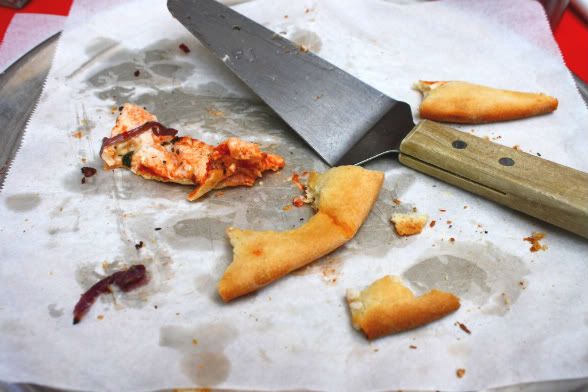 Then we went to Madame Tussaud's Wax Museum and I got my picture taken with my idol, Buffy the Vampire Slayer. Seriously, It's about time you all knew that I LOVE Buffy! My life is now complete. Unfortunately, Leo Dicaprio was not in the building :(




The next morning they sent up some vegan pancakes and some beautiful fruit! Honestly, the texture of the pancakes were a little weird - very thin and chewy. At least they tried...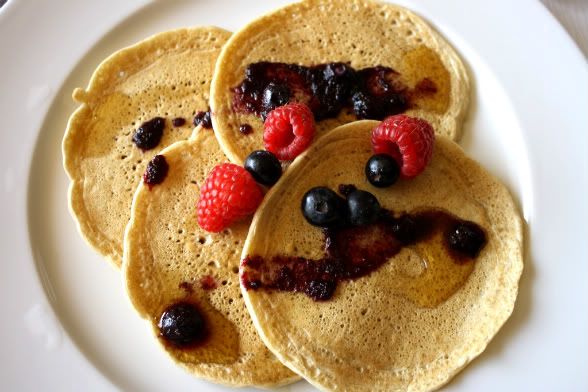 Another morning I tried the breakfast burrito which was a big disappointment. It really had no flavor.




The buffet was alright... but if you don't like veggies and Japanese food, you're pretty much screwed.




Lemme just say, if you can do anything while you're in Vegas, go on the Pink Jeep tour to the Valley of Fire. It was truly amazing. These pictures really don't do it justice...



Yay! Me and my mama!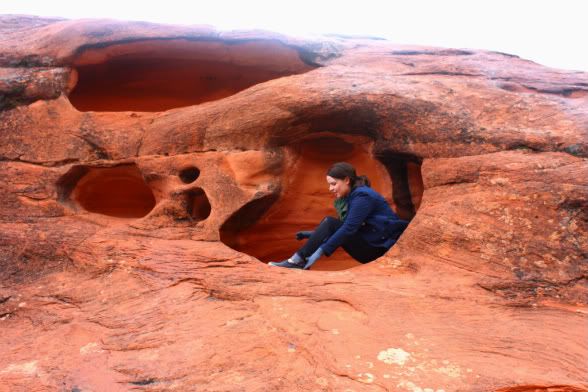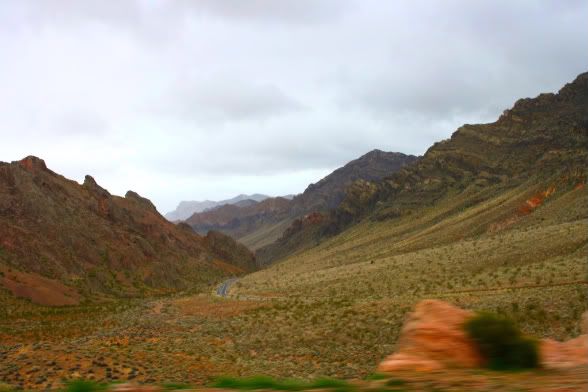 For our last night in Vegas, my mom and I had dinner at this fantastic Chinese restaurant called "Fin" in The Mirage hotel. Unfortunately, by this point my camera had died so I had to take pictures with my phone. The staff was so helpful in putting together a great vegan meal for us.

We started out with our favorite dish of the night... Crispy Shitake Mushrooms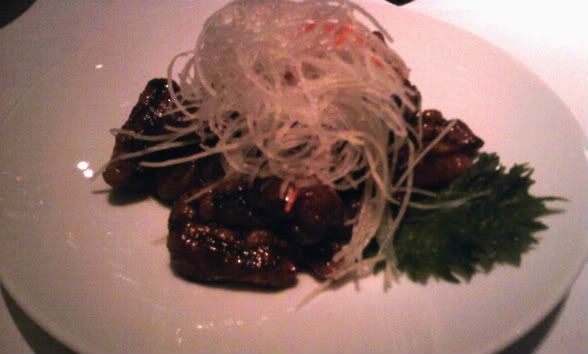 Spicy Eggplant


Hot and Sour Soup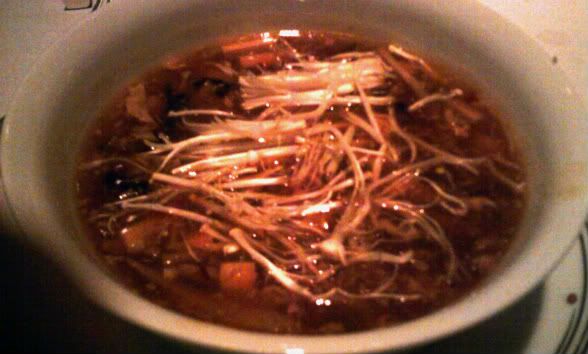 Moving on to the entrees... we shared a Tofu Clay Pot, Vegan Fried Rice, and Kung Pao Tofu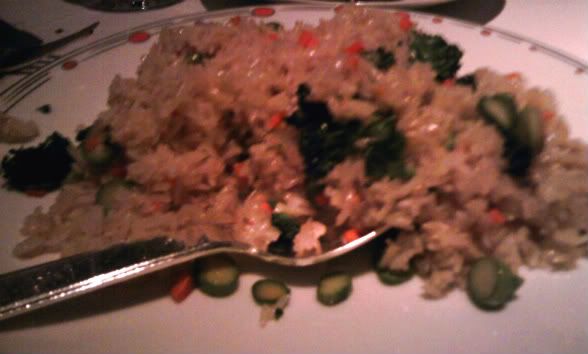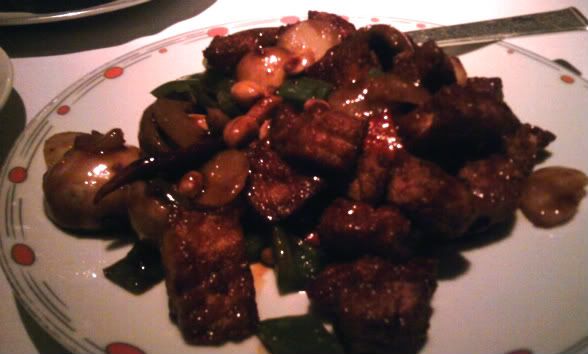 Alright, if you're not already packing your bags for Vegas, you may want to get on that........................................ now!