>> Tuesday, May 17, 2011
Gardein is in the (Yard) House!
I heard a while back that Yard House restaurants added Gardein options to their menus. Being that Yard House has quite a few locations, I thought it would be a great place to do a review. So Eva and I headed over there for happy hour after a relaxing day at the beach (being on summer break is really hard).




I will extend a slight warning though - Just because there's Gardein on the menu, doesn't mean it's all vegan. So, when you see "jack cheese" and "ranch dressing" being thrown around, try not to get too excited... and double check with your server to be certain you know what you're getting.

We started out with the Veggie Boneless Wings which you can order as Buffalo, Firecracker, or Jerk. We went with Jerk. They were definitely good, and the portion was generous, but I'd be interested in trying the other flavors to see how they compare.




I feasted on this INSANE BBQ Chicken Salad.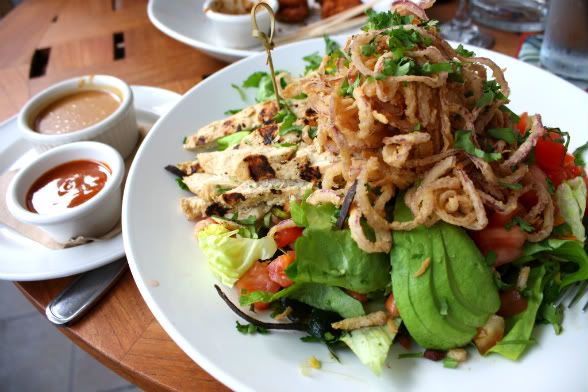 Lemme start by saying that I almost never order a salad as my entree. But I think these photos serve as proof that this salad was EXTREME. It was mixed up with grilled "chicken" strips, avocado, pasilla peppers, corn, tortilla strips, tomato, pinto beans, a side of citrus BBQ sauce, cilantro and topped with a heaping portion of fried onions. It also came with jack cheese and a chipotle ranch dressing that I asked them to take off. I substituted with a Thai Peanut Dressing that paired surprisingly well with everything else. I could eat this pretty much everyday.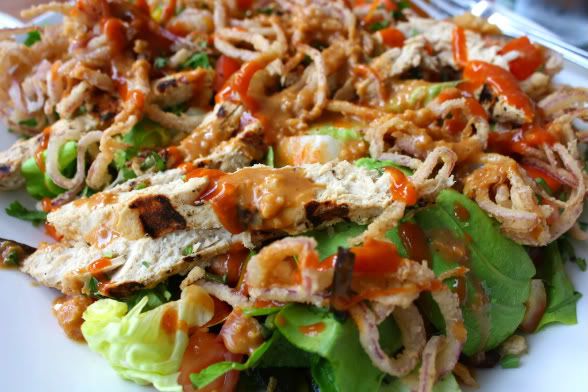 Eva ordered the Lettuce Wraps Appetizer complete with stir fried, smoked tofu, pine nuts and green onions with three dipping sauces and shiitake & portabella mushrooms. Again, really delicious!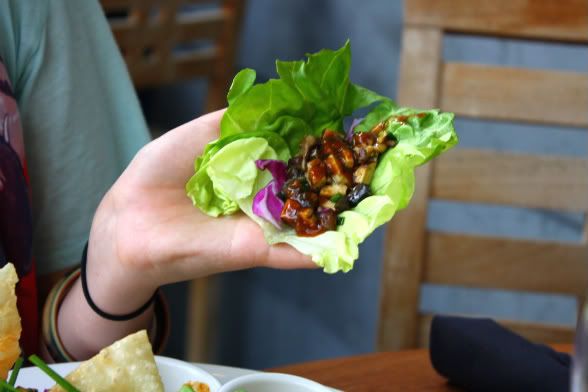 It may not be the cheapest vegan meal I've ever had, but I think being able to go to a "regular" restaurant and have good vegan options makes it worth it. Lemme know if any of you have tried their other dishes!


My second restaurant experience was in Clearwater, FL at the Island Way Grille. The reason I tried this restaurant out was because my Aunt Nancy was visiting on business and invited me out to dinner. I don't think I've mentioned yet that a significant portion of my family works in the cheese business. So, ironically enough, I found myself ordering vegan food at a table of about ten cheese makers and salesman from all over the world. The company was great and surprisingly enough, I didn't get too hard a time about my "special" diet from anyone. I can't say that the Island Way Grille had a ton of veg options, but they did have a very helpful staff that was willing to work with me and (my favorite) a sushi menu!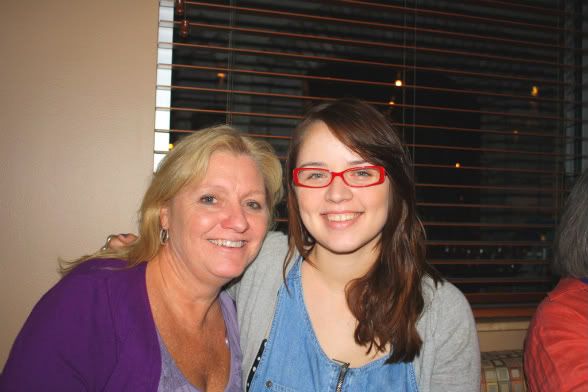 I started out with an Avocado Roll with tempura crunch on top. SO GOOD! I also tried a really delicious radish roll that my uncle ordered.




Then, I tried the Pasta with Tofu and Vegetables with garlic bread. They were nice enough to substitute olive oil instead of butter. Truthfully, I added some leftover soy sauce from my sushi to it to give it some extra flavor. It also came with a really nice salad (specify no cheese!)




If the past few weeks have been any indication of how my summer dining is going to go, I'd say I'm pretty excited!