>> Saturday, July 16, 2011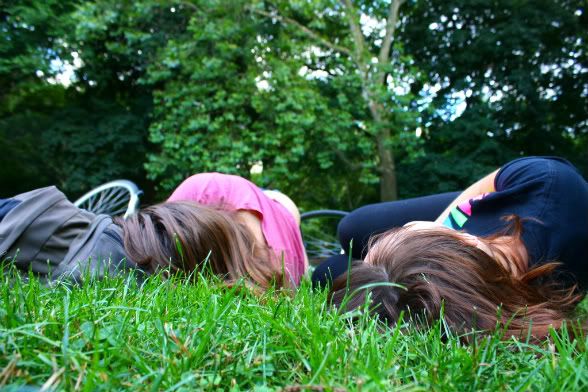 Finally, we've reached the last leg of our food tour. My favorite day in New York was definitely when Tess and I rode our bikes up the Hudson River Greenway, napped in Central Park, and ate one of the best vegan meals I've ever had at........

Peacefood Cafe!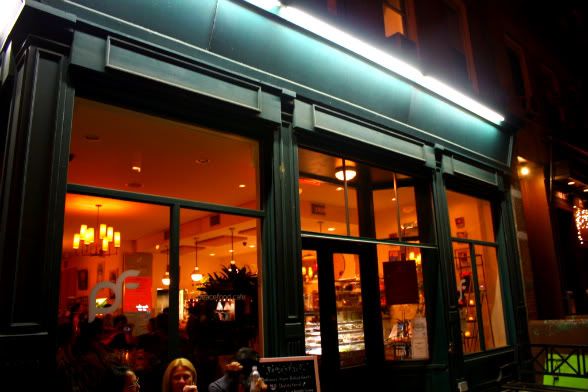 If you go, I HIGHLY recommend getting the following items. It was the perfect meal to share with someone and every dish went together so well...

Potato Salad!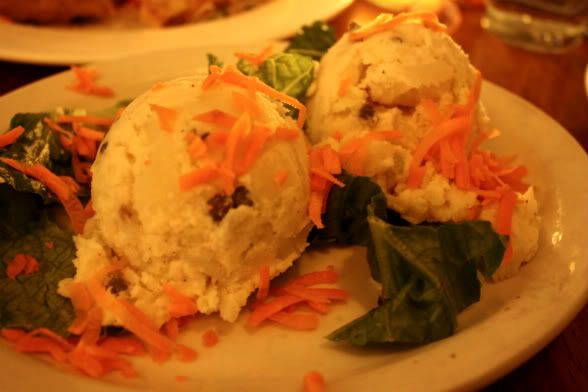 A Veggie Savory Biscuit with vegan butter (amazingly good!)!!!




a "PFC" Un-Chicken Basket with Chipotle Dipping Sauce!!! (SO SO SO GOOD)




Cesar Salad with Smoked Tempeh!




Now on to the dessert case. Admittedly, dessert was my least favorite part, but I think my mistake was in not getting the Tiramisu.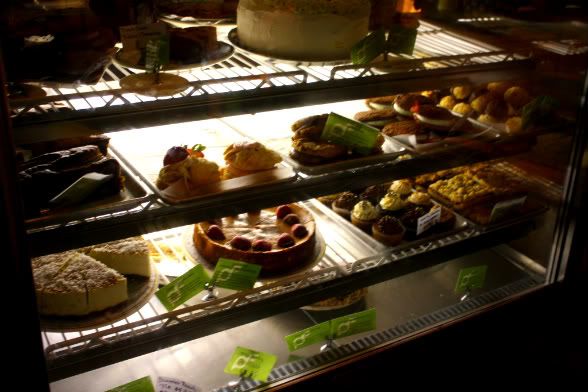 Strawberry Short Cake - The Cream filling was a little too savory and the biscuit was too dense.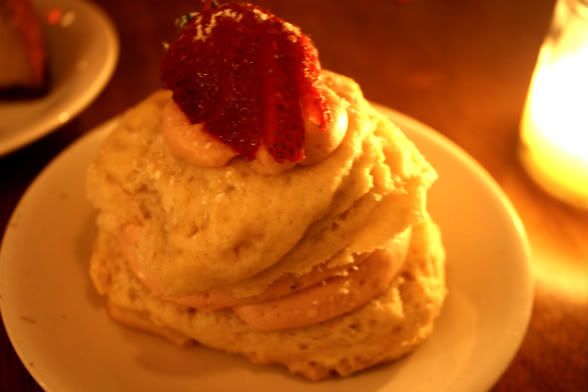 If you LOVE peanut butter, I recommend the peanut butter cheesecake. It was a little too much peanut butter for me though :/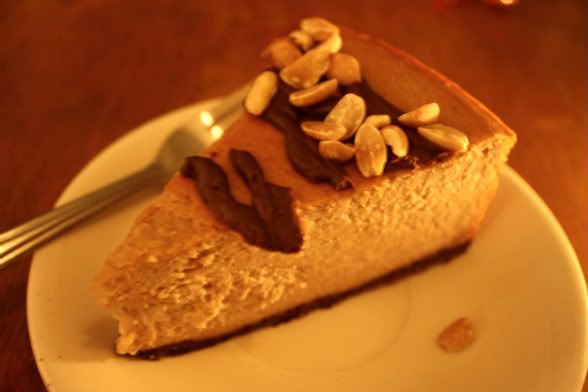 Then, In true VeganPANDAmonium fashion, we saw Panda Bear (aka Noah Lennox of Animal Collective) perform in Williamsburg.




It was a really excellent show. This was my favorite song of the night...



Now, any vegans interested in indulging in some seriously unhealthy vegan junk food need to head over to Foodswings. It was our last stop on the food tour and we were so dedicated to eating at Foodswings before we flew home that we lugged all of our luggage to the restaurant (as we were cutting our flight very close).




It was everything I had hoped for AND MORE. I was most excited when I saw the long list of french fry sides they had. They had everything from bacon and cheese fries to gravy fries. I opted for the "Metal Fries" which were (a little overly doused) in blue cheese dressing and buffalo sauce.




Then we had the Chick'n Bacon Ranch burgers with a hot dog (they even had vegan corn dogs!!!)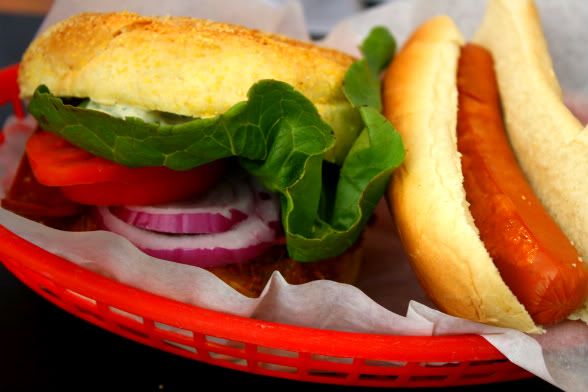 A Butterfinger shake (INSANE!!!!)




and a "My Little Pony" shake (strawberry ice cream with orange juice)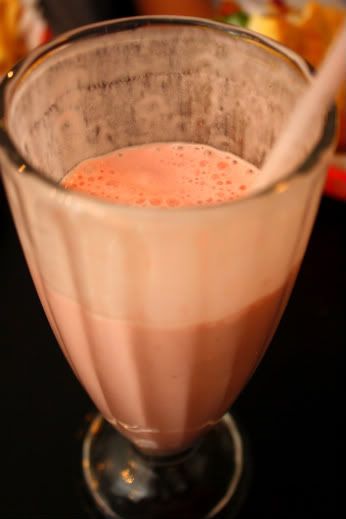 Aside from the awesome food New York has to offer, my favorite thing about the city might be all the dogs. I saw so many great dogs that I almost considered starting a dog blog. Plus, Tess had some pretty adorable critters in her apartment too. Meet 'Cow'...




But at the end of the day, I'm so glad to be back home with my boy...