>> Sunday, July 10, 2011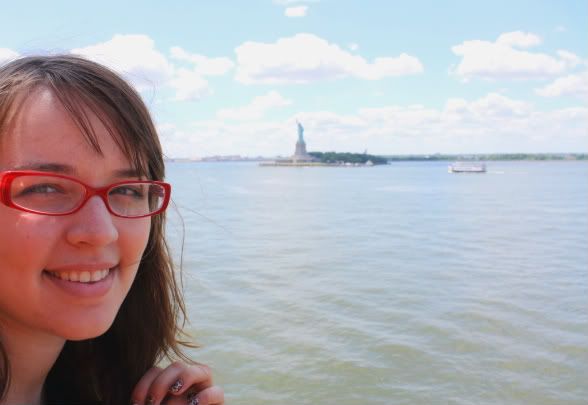 So we're back for part two! Let's start off with the fantastic grub we ate at Rockaway Beach. First, we stopped for some tofu tacos with an insanely good guacamole at Rockaway Tacos. I honestly can't think of a more perfect snack for a beach day.




For those of you that don't know, Babycakes now has a spot RIGHT ON Rockaway beach. Not only did they have mini doughnuts, but they also had gluten-free pizza AND freshly made HOT WAFFLES!!!!! Obviously we both opted for the hot waffles, topped with sweet cream, maple syrup, powdered sugar, and a scoop of chocolate ice cream. We also tried a slice of pizza and a mini coconut doughnut. Absolutely amazing. I mean... vegan tacos and waffles on the beach?! sold!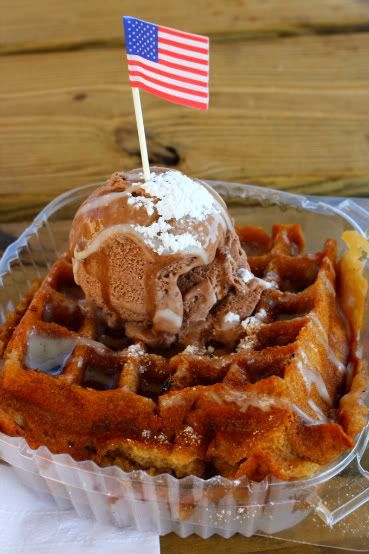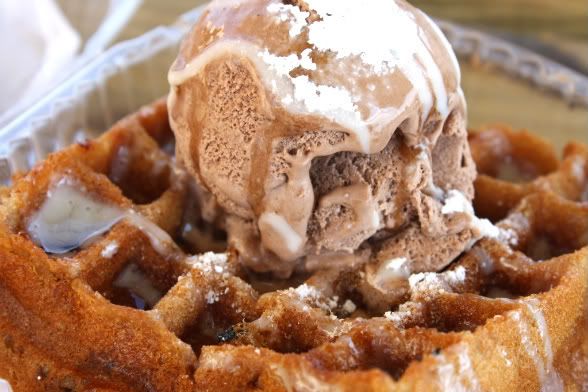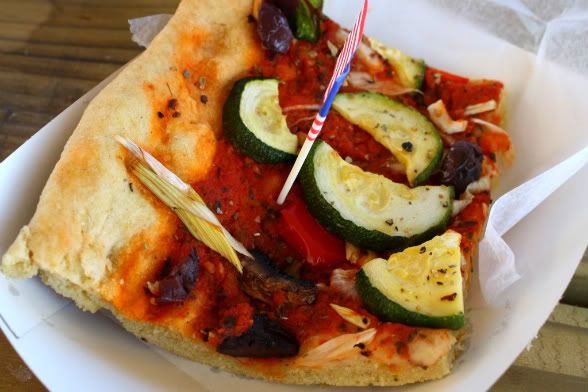 inevitable beachy food coma...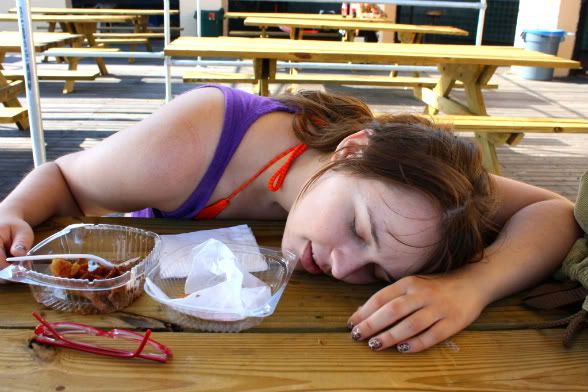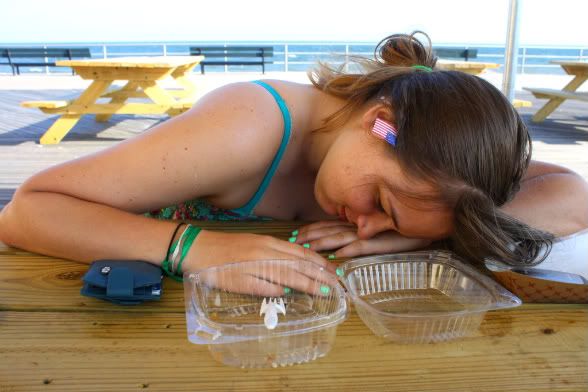 If you're looking for a quick bite in the city, I also recommend Little Atlas Cafe. We had a truly yummy No-Chicken Salad Sandwich there.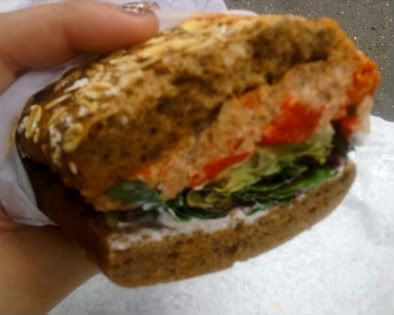 If you are in the Chelsea area, you HAVE to stop by Cocoa V, a vegan chocolate, dessert, and wine shop. It would be a super cute place to have a date, because they even have a cashew cheese and dried fruit platter on the menu (fancy!). It is a little on the pricey side, but even if you just stop in for hot chocolate it's worth it. I mean it... it was THE BEST hot chocolate I have ever tried! Tess got their Signature Hot Chocolate and I had their Spiced Hot Chocolate. They were both absolutely out of this world good!! I felt like I had found the hot chocolate I have been searching for all my life. They also had an assortment of adorable chocolate truffles.




As great as everything looked, there was no avoiding the vegan butterfinger bars. I found this version more "peanutbuttery" than the original, but still really, really tasty.




For the 4th of July, Tess and I met up with our friend, Julia, for brunch at Bliss Cafe in Williamsburg. All in all, this place might have been my least favorite meal while in New York. That being said, everything was good, just nothing special.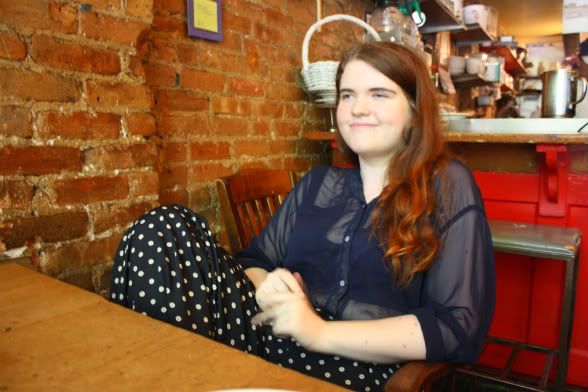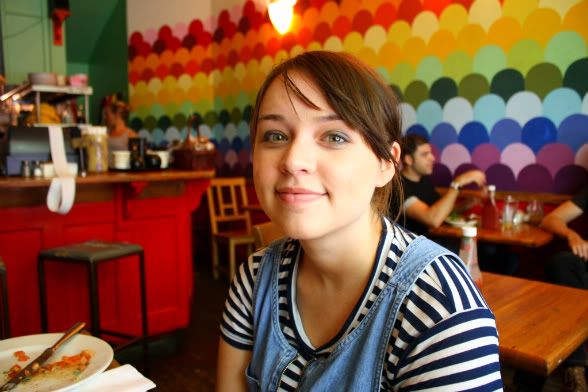 We started out with the quesadillas as an appetizer.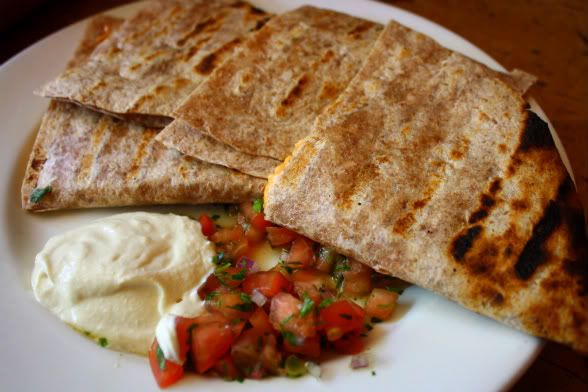 Julia had the Citrus Sensation Seitan... tasty, but too pricey for how little seitan they gave you.




Tess and I each had the tofu scramble and tempeh bacon on a bagel with a side of homefries.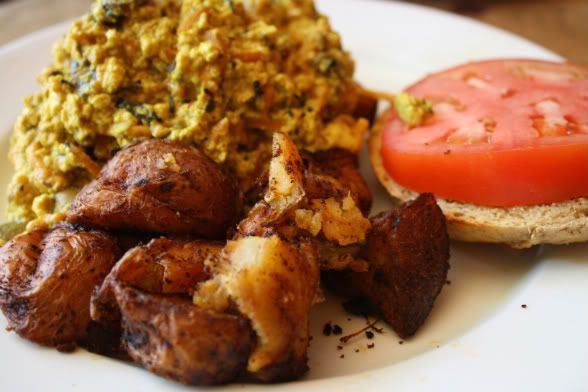 Later that night, we attended a vegan potluck in Brooklyn and enjoyed a gorgeous sunset on the roof followed by the Macy's Fourth of July fireworks show in Manhattan.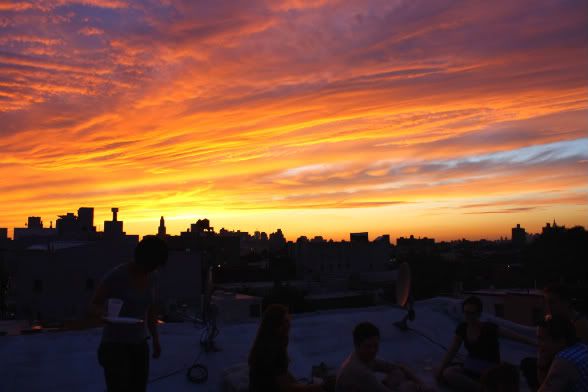 Believe it or not, I've decided to make this a three-parter. That's right, I ate THAT much food in New York. You won't want to miss the next post because it includes THE BEST meal I had in New York/my life!