>> Saturday, August 13, 2011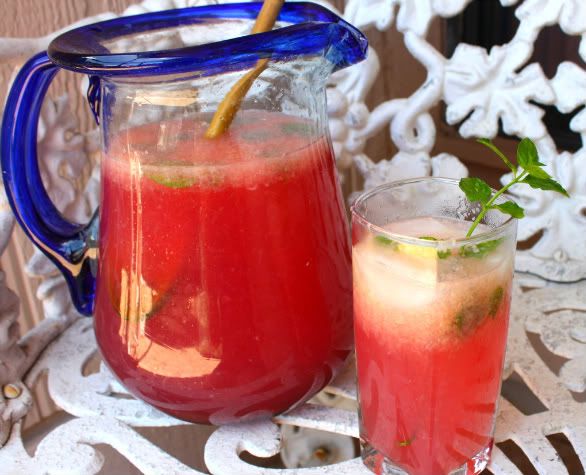 First off, sorry for the delay in posting... I was on vacation!

If you didn't take the hint, this Pink Lemonade involves a secret ingredient... BEETS! I was first introduced to beet-dyed pink lemonade during my time in New York and decided to recreate it at home. Truthfully, I didn't actually write down measurements, but I think I can make fairly accurate approximations. My lemonade came out extremely tart, which is how I like it. However, my mom found it overly tart. So you might want to change up the measurements (for example, using less lemon juice) to suit your own taste buds anyways.




Here's a rough estimate of what I did:

Ingredients

fresh lemon juice
agave nectar
water
1 red beet
fresh mint

I combined about 2-3 cups of freshly squeezed lemon juice with 1/2 cup of agave nectar. Then I diluted it with (give or take) 8-9 cups of water. Next, I stirred in shaved pieces of a red beet until it was the perfect pinkness! Finally, add some fresh sprigs of mint and call it a day!