>> Monday, February 14, 2011

Level of Difficulty: super easy
Pots/Pans Used: around two



"Cheesecake, Gobble, Gobble, Cheesecake" Um... Nuff said!

Basically, here is a last minute dessert idea if you're looking to jazz up your night. And if you are alone this Valentine's, own it. Not only did I buy myself tulips this year but I will probably be consuming most of this cheesecake on my own. So, whether you have a valentine or not, treat yourself today.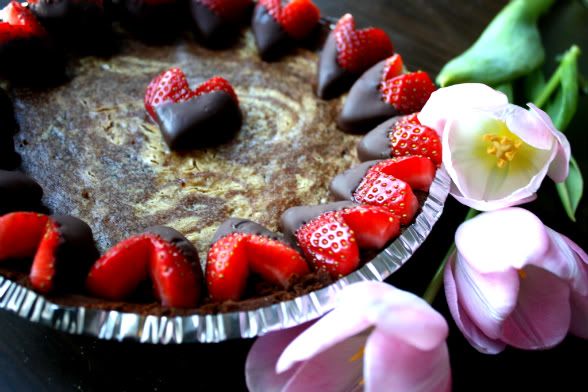 I made a marble cheesecake. Essentially, I made a plain vanilla cheesecake and then set aside 1/3 cup of batter, added some cocoa, and swirled it in. Then I shaped some strawberries into hearts (easier than you'd think) and dipped then in chocolate. It looks impressive but takes no time at all.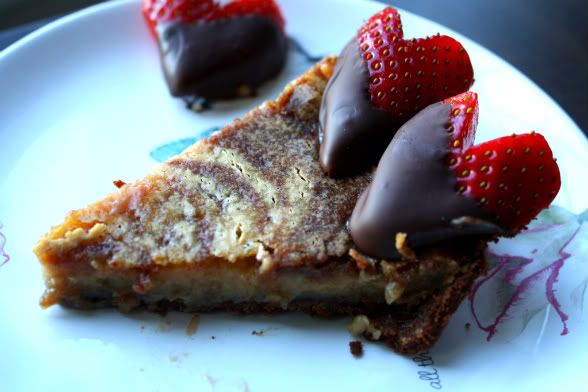 Happy Valentine's Day!